Where Healing Continues
The foundation of all of our programs is our Residential Foster Care Program based on our campus.  Our family-centered cottages provide a safe, structured family environment that helps prevent and resolve social and emotional problems long term. Cottage families provide children the opportunity to develop relationships with adults and peers. Each home offers children a chance to experience how healthy families behave, communicate and respect one another. Security, consistency, structure, and discipline are the cornerstones of cottage life. Our residential program has been nationally accredited by the Council on Accreditation since 2000. Our campus is immersed in trauma-informed care and services. All of our directors are TBRI® certified practitioners who train all staff to see the "whole child" in their care and help that child reach their highest potential.
Each cottage provides long-term care for up to 32 children from ages 5 through 17 years old.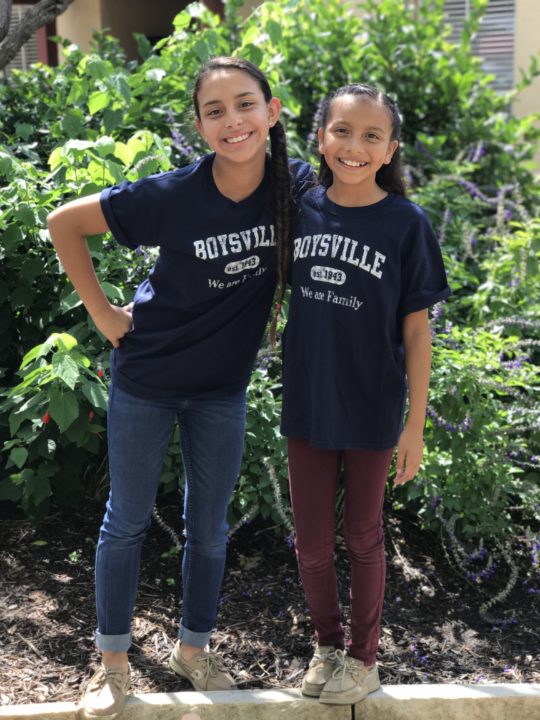 Individualized Treatment Plans
Children arriving at Boysville face a variety of issues including maladaptive behaviors, ADHD, depression, anxiety as well as educational and developmental delays. In many instances, Boysville is the first stable home environment a child will experience. Each child is given The Child and Adolescent Needs and Strengths (CANS) assessment. The CANS is a comprehensive trauma-informed behavioral health evaluation and communication tool. Once completed, an individualized treatment plan is created and followed. Each child is assigned to a Boysville case manager who ensures that the plan is followed and progress is made.
Our children attend schools within the Judson Independent School District. We encourage our children to participate in extra-curricular activities including athletics, cheer and dance, choir, drama, art and more. Many of our teens come from multiple foster placements and are behind academically. Tutoring as well as credit recovery is offered to all children. As cottage residents, children are given the best possible support and positive influences to help them grow into successful and responsible adults. On average, a child will stay at Boysville for 18 months, although they can remain in this program through graduation.
Private Placement
Boysville is one of the few agencies still accepting privately placed children.  Children are evaluated on a case-by-case basis.  No child is turned away due to a lack of ability to pay.  To talk to someone about placing a child at Boysville, please call 210-659-5275 or email [email protected].
We are here to help families dealing with the following challenges:
Family Hardship – A family might struggle with parent-child conflict, behavioral or emotional issues, or other problems affecting a child's development.
Homelessness – This program serves youth 5-17 who are struggling to stay in school due to unstable living arrangements or homelessness.
Family Crisis – If a family is struggling with parental drug use, domestic or emotional abuse or facing a critical or terminal illness, Boysville will work with the caregivers to provide care for the children while the parents work towards healing.
Six mission-focused outcomes are identified and monitored for this program:
Children will be free of abuse and neglect while in care
Children will demonstrate improved emotional health
Children will exhibit appropriate social skills
Children will demonstrate improved academic performance
Children will achieve independent living skills
Family Relationships will be improved and strengthened.