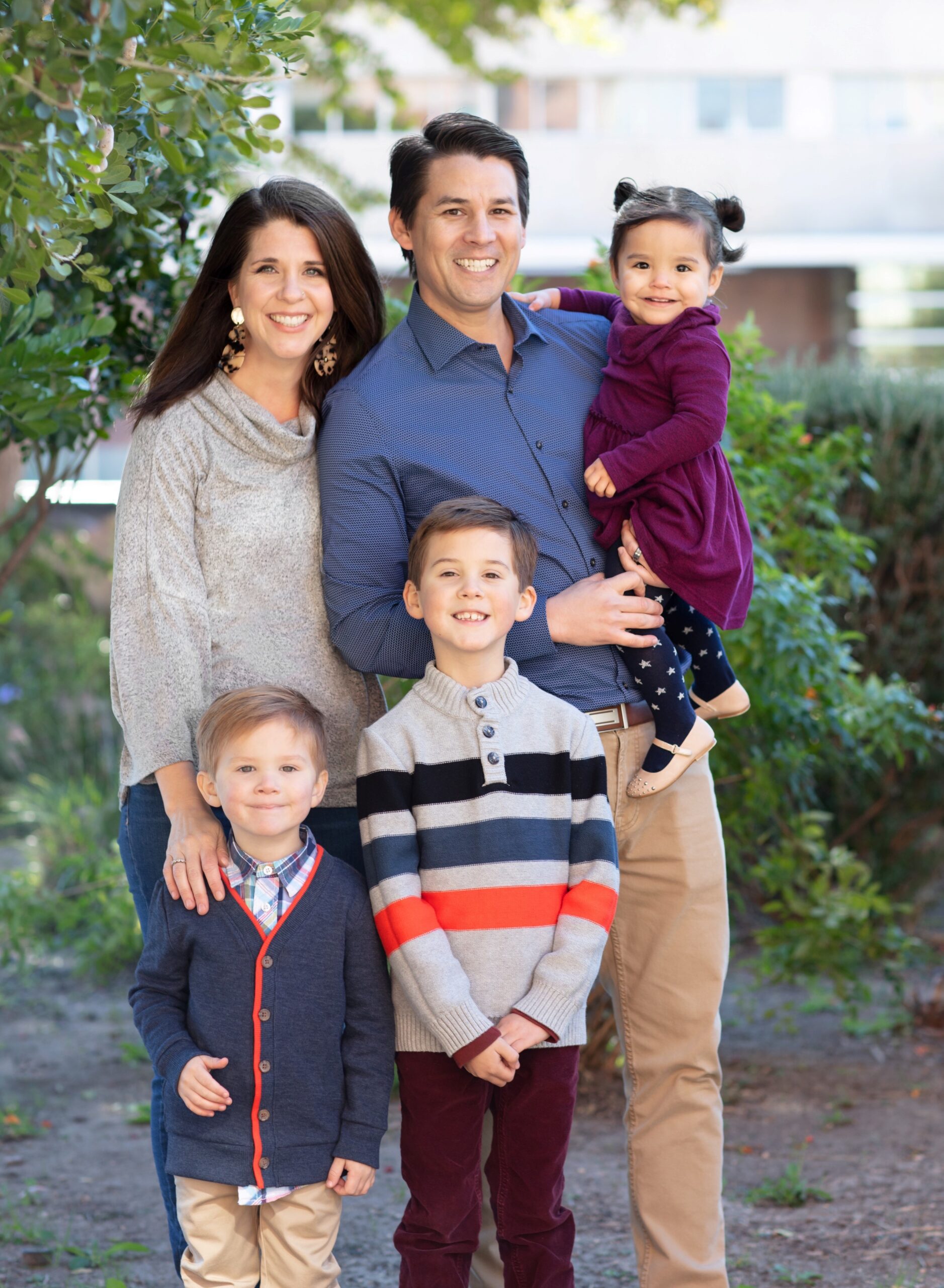 Since she was ten years old, Jaime has loved the idea of adopting a child in need. After the birth of their two boys, Jamie and Thomas, knew they still had room to grow. Jamie wanted to provide a home but both she and Thomas, were apprehensive that they could be the support system for a child in need.
"I always thought you had to be a saint to be a foster parent," said Jaime.
Jaime and Thomas joined the Foster Care Program at Boysville and started attending foster care trainings. "The trainings helped us to realize that we don't have to be superheroes to make a difference." With a house full of boys, Jaime and Thomas were hoping to foster a little girl.
Baby M came to Jamie and Thomas at two weeks old. The Mcilherans immediately fell in love with her as did the two brothers. "It is so much more amazing than we could imagine."
Because of Baby M's young age, the McIlherans were unsure if they would be able to adopt her. After 18 months of being a part of their family, Baby M was officially adopted by the McIlherans. They were excited to celebrate their growing family with friends and loved ones.
"We were finally at the point where our dream of becoming a family could be a reality," said Jaime.
Fostering and adopting was a family adventure. The boys were excited to celebrate their sister on adoption day. Inside the courtroom, the McIlheran family was surrounded by 30 friends and family who had been their support system through the process of fostering and then becoming a forever family.
The official "gotcha day" was December 17, 2019. The McIllherans plan to continue fostering children in need. "We can give love with the infinite amount we have to share and that we can give for free."